Low cost screening packages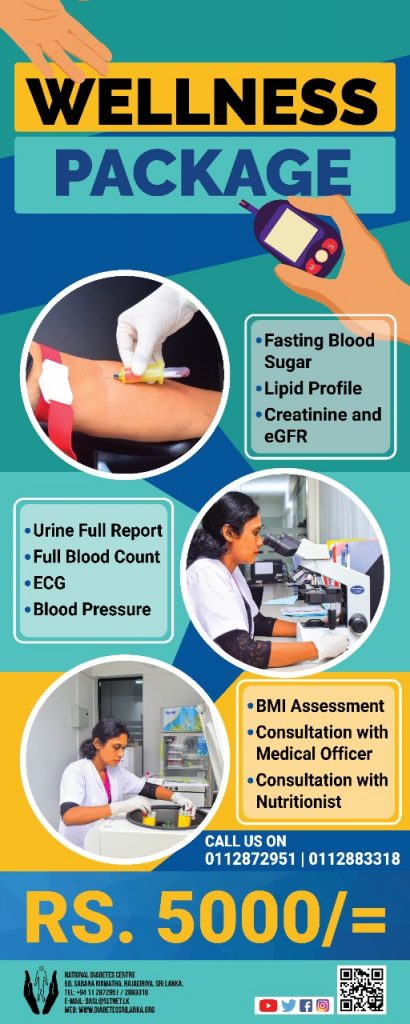 Unsung heros of 2020 –
#savealifecovid-19: Young Leaders in Diabetes heroic expedition islandwide to help T1Ds during lockdown.
Covid -19 didn't spare Sri Lanka. In February, the first patient was a migrant worker from China who recovered and left the country. As the virus raised its head, the Government of Sri Lanka imposed an island wide curfew locking the entire country down from 20th March to 12th May 2020.
The National Diabetes Centre [NDC] Rajagiriya, headquarters of the Diabetes Association of Sri Lanka and the NCD Alliance Lanka, has more than 700 young persons registered with type 1 Diabetes [PLWT1D] 350 of whom receive insulin, meters strips, laboratory tests and medical guidance free of charge on a regular basis. They are underpriviledged and unable to bear out of pocket expenses to buy insulin in the private sector pharmacies.
Week into the lock down, we got calls from our registrants that they couldn't access their needs from the government hospitals. On further investigation, it transpired that the free health system that we Sri Lankan's enjoy had exhausted their stocks of Insulin, the most vital medication to a PLWT1D.
It was Dhanuka Dilshan better known as Vikasith, a young leader in diabetes [YLD] who received training in Busan at the IDF World Congress in December 2019, who informed us of this serious situation. Vikasith contacted another YLD Jude Anthony who attended the IDF YLD in Vancouver. They, along with our dedicated staff immediately accessed our data base of over 320 regular PLWT1Ds, telephone each one to ascertain their status of insulin stocks. Thereafter our staff and the YLDs packed the individualized requirement for over 100 YPLWT1Ds , obtained special permission by the Ministry of Health and the Inspector General of Police to arrange home deliveries islandwide. This herculean task was undertaken by both YLDs on Viksith's own motor cycle where deliveries were made to T1D in and around the capital city on 2 consecutive days. As casualty and death toll rose, so did fear which overcame Jude's family who prevented him from continuing with #Savealifecovid-19.
Vikasith took over the responsibility single handedly and continued the tiresome daily run in a hired vehicle travelling over 2000 km over 4 days to far away districts. It was amazing to see his courage, and genuine enthusiasm to help others just like him. It was indeed a great joy to see his smiling face every morning, ready to start another grueling day of travel. We thank Gemunu who drove him around the island with equal enthusiasm in a coordinated effort to help others in need during this unprecedented lockdown of over two months.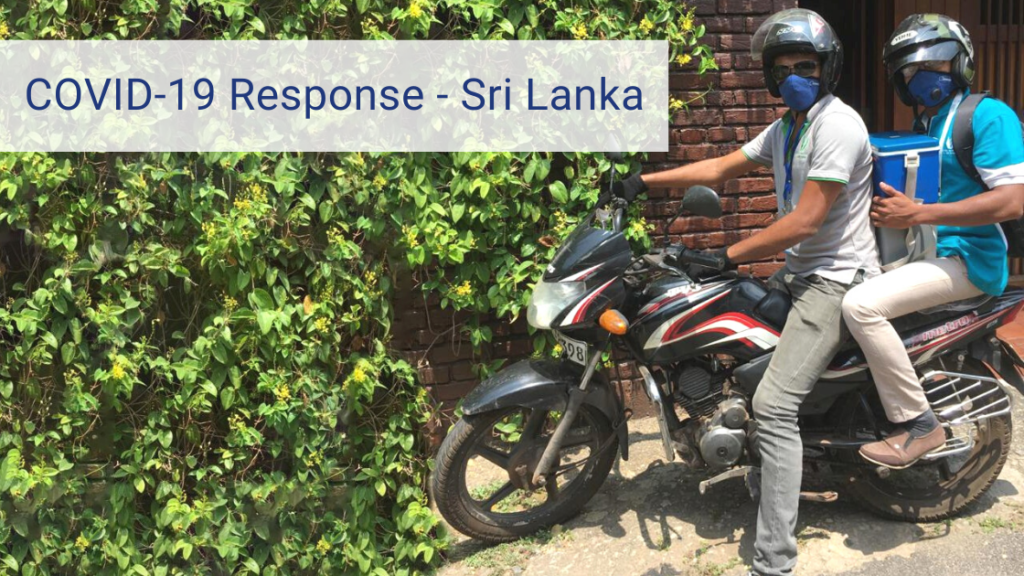 Global Forum of Non- Communicable Diseases
Executive Director of NCD Alliance Lanka [NCDAL] who is also the Honorary Secretary of DASL Dr Mahen Wijesuriya, Director Administration of Diabetes Association of Sri Lanka Mrs Dhanya Wijesuriya and Manager -Insulin Bank, Ms Champani Devika were invitees at the 3rd Global Forum on NCDs in Sharjah. A poster presentation was made on the education awareness and screening programs conducted islandwide by the members of the NCDAL. NCDAL along with DASL initiated the formation of the South East Asia Region of the NCDA at this forum.
IDF World Congress, General Assembly & South East Asia Regional Meeting
Mrs Thamilini Joshepkumar, Nutritionist and Manager Education and Awareness, represented DASL at the IDF General Assembly and the IDF SEAR meeting as the country representative at the IDF World Congress held in Busan, South Korea in December 2019. Two poster presentations were made at this meeting and DASL manned a stall at the Diabetes Village during the World Congress.
Meeting on " SAARC Diabetes Control"
Dr. Mahen Wijesuriya, Honorary Director of the National Diabetes Centre was invited as an expert to share his knowledge on the management and control of Diabetes at the SAARC Diabetes Control in Bangladesh on September 2019. The programme was organized by Diabetic Association of Bangladesh (SAARC Declaration on Diabetes Prevention and Control was made during this meeting.
Screening programme on Women's day
Ladies working in and around the NDC were invited to attend a free education, awareness and screening programme [EAS] free of charge in lieu of International Women's Day on 8th March 2019. 119 ladies were screened and persons at risk counselled on risk reduction and correction on a one to one basis. This programme was well received by the participants.
EAS programme were conducted at the following establishments this year:
February 2019
Mullaitivu – community based EAS – 6th -11th February – 450 persons.
Embla Software Innovations Pvt Ltd – Atthidiya 15th February – 55 employees
Hayleys PLC – 27th February – 70 employees
March 2019
Mulaitivu – community based EAS – 20-25th March – 320 persons.
Mahaweli Reach Hotel Kandy -28th and 29th of March 2019 – 100 employees
Mawalimada Temple, Kandy – community based EAS – 28th & 29th March 2019 – 145 persons
Related Links
Our Services